Services by Paragon Group
Paragon Group International offers service options ranging from Exclusive Retained Search to Acquisition & Divestiture Services. When evaluating the various options, it's not a question of which approach is better. Rather, it is a question of which approach will best serve your needs. In many cases our clients have opted to utilize different search options simultaneously. The determining factor should be the level of priority the assignment justifies.
Exclusive Retained Search: The retained search option is appropriate at all staffing levels. Key factors would be client priority, need and timing. The values our clients derive from our retained search service are: Committed resources - retained assignments receive our highest priority. Retained assignments are handled exclusively by our senior staff. Our staff members are limited to one retained assignment at a time; we do this to insure that a client receives our undivided attention. Clients benefit from a customized process designed with flexibility to meet their special needs. This provides the client with greater control over the process. We orchestrate an effective process insuring the search, recruitment, and selection phases are not compromised by factors extraneous to the client's objectives. All candidates are recruited exclusively for the client until the assignment is concluded or until released by the client.
Contingency Search: Contingency search is best suited for situations of lower priority where client timing is not critical. Contingency search is designed to provide quality, fundamental search services complemented with basic candidate review. Contingency Search offers: No up front financial commitment is required, services are provided on a "time/resource available" basis. Specialized services are provided upon request on a cost plus basis. The client assumes more of a "hands-on" approach and greater "in-house" client resources are utilized. Exclusivity of presented candidates cannot be guaranteed. The client maintains more responsibility for candidate assessment and selection.
Project & Program Recruitment Services: Specifically designed for clients dealing with growth that requires rapid deployment of multiple candidates with the same basic skill profile. Our Project & Program Recruitment Services will meet your needs and timelines, whether you plan to supplement your team by five, fifty, or even five hundred people; we can handle your project. Upon retaining our services, we will assign a team to your project that will simultaneously attract, recruit, and interview multiple candidates. This will ensure that you will meet crucial deadlines for startups, product launches, or responding to unforeseen turnover.
Consulting Services: Paragon Group is more than a recruitment service provider. The strength of our firm lies in meeting client needs. Our years of experience have taught us that different situations require custom solutions. With this in mind, we can assist you in developing specialized programs designed around such diverse areas as key employee retention and turnover reduction, compensation and benefit surveys, as well as board member recruitment.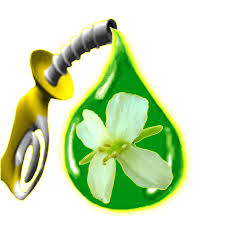 Acquisition & Divestiture Services: Utilizing our substantial industry knowledge and contacts, we assist clients that desire to acquire or divest of assets. If you are seeking potential acquisition targets or desire to divest of specific assets, we can identify appropriate organizations, obtain information, and confidentially make the introductions when appropriate.
Human Resource Due Diligence: After an acquisition has been identified, we can coordinate the evaluation of the "human assets", identifying the key contributors and establishing their level of commitment to stay with the new organization. Through our affiliation with globally recognized human resource consulting firms, we can assist with organizational integration, change processes, management team reorganization, leadership development programs, personal and team performance assessment and enhancement programs, etc.

Program Outsourcing: Outsourcing can reduce the cost of internally managed programs that can be more efficiently handled by an external service provider such as new graduate, entry level recruiting, sales staffing, out placement programs, and internal recruitment.
"We deliver talent today for your success tomorrow"